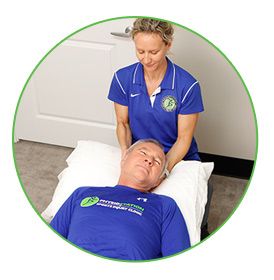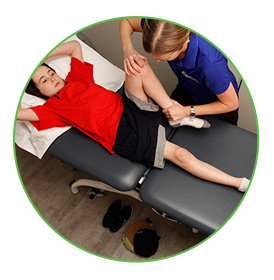 How can physiotherapy help me?
Physiotherapy treatments aim to help people manage pain and recover from injuries, as well as optimise physical performance. Physiotherapy utilizes a hands-on approach to assess, diagnose, and treat symptoms of pain and movement dysfunction. A Physiotherapist is a university-trained medical professional with expertise in biomechanics and body movement. It is a regulated primary health care profession.
How do I book an appointment with a physiotherapist?
A doctor's referral is not required to see a physiotherapist for private treatment. You can call us at 604.372.0808 to make an appointment, or fill out the online booking form.
Please note that some insurance providers may require a referral from a doctor in order to activate coverage. Check with your insurance provider for details. In British Columbia, both ICBC and WCB require a referral for physiotherapy services to qualify for coverage.
How does payment work with insurance coverage?
We offer direct billing for Pacific Blue Cross. For all other insurance plans, please submit your receipts to receive payment from your insurance provider.
We are also able to work with ICBC, WCB and other government assistance programs. Payment requirements and claims processes vary depending on your situation, so it is best to call and clarify how it will work in your specific case.
What happens at a physiotherapy appointment?
Our therapist will assess your condition and work with you to determine an optimal treatment plan to meet your objectives and goals for recovery. This may include a range of therapeutic treatments and exercises. It is therefore best to wear suitable attire, such as shorts or sweatpants and a t-shirt or other exercise gear.
When you come for your visit, be sure to bring:
Your Care Card number
Doctor's referral, if applicable
Diagnostic test results (MRI, CT scan, X-ray)
Insurance details
How long is an appointment?
An appointment will generally run for 30-40 minutes, but could be extended if required. Most patients should expect to be at the clinic for 40 minutes to 1 hour. To find out more, please call 604.372.0808, or fill out the online booking form.